We are experts in providing affordable prices for students and professionals.
Expert instrument repairs in New York & Mineola
Poppa's Music focuses on repairing instruments for school districts like Herricks, Garden City, and Roslyn Estates. With more than 15 years of experience servicing instruments on Long Island, we offer efficient repairs and loaner instruments.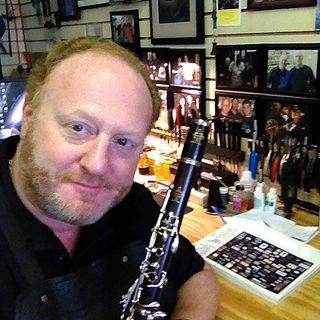 At our Repair Center, you'll find a vast assortment of customized parts specifically crafted for problem restorations, including exclusive designs by Mark Kasten. Additionally, we have a comprehensive woodwind repair shop stocked with cutting-edge tools and supplies.
Contact me! Let's discuss your woodwind requirements and how I can assist.
Mark Kasten
Call  (516) 747-5107
What People Are Saying
Tom T.

"Just had my Selmer Series 9 clarinet and Yamaha tenor serviced by Mark Kasten and could not be happier with the results. The clarinet was knocked off the bandstand many years ago and, even after numerous attempts to repair it was never the same. Thanks to Mark's expert work it now plays as good as new. Mark was equally competent at addressing issues I had with my tenor. If you're like me and are reluctant to trust your woodwind with just anyone, take it to Mark. You'll be glad you did. Thank you Mark."

Lou C.

"Mark Kasten elevates woodwind repair to an art at Poppa's Music in Minola." As a woodwind repair expert, Mark Kasten honed his skills to perfection at Poppa's Music in Minola.

Carsten W. G.

"Mark. For a very long time I struggled to get an easy flowing vibrant sound expected out of my Selmer VI tenor sax. That struggle took time away from the technical work needed in my playing and performance and enjoyability. With little success and all along thinking it was me, or the mouthpiece or reed configuration I decided to to have you take a look at it. Your diagnostics of the horn revealed the need for serious work and adjustments. It has been nearly a year since you provided that service and repair and I am truly happy with what you did, and the marvelous sound that the horn now generates. Thank you."